The women's ministry team is made up of a diverse group of women that is lead by Debbie Lee. This team arranges a variety of events for the fellowship and encouragement of women. It may be a special speaker, luncheon, game night, or learning a new craft. Different times and days are also chosen to meet a large span of women's needs. Women helping women.
Women's Bible Studies
Topic: Precept Judges / Ezra / Haggai
Co-Leaders: Lois Board & Patrice Heinrichs
Night: Mondays; weekly.
Time: 6:45 - 9:00pm
Location: Heinrichs'
Starts: September 13th
Topic: Acts
Leader: Nancy Cannon
Day: Wednesdays, weekly
Time: 9:30 - 11:00 am
Location: Chapel
Topic: Acts
Leader: Erin Bausman
Day: Wednesdays, weekly
Time: 6:00 - 8:00 pm Homes
Location: Nursery
Special Event
Pumpkin Flowers
Nancy Olson will demonstrate how to make a pumpkin based floral arrangement and Kristen Brown will share her testimony.
Bring: One "Wee Be Little" pumpkin per person (Can be found at Savemart 4/$5)
Date: Saturday, October 30th
Time: 2:00 pm - 4:00 pm
Cost: None
Location: Fellowship Hall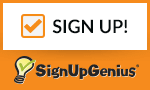 Flower Luncheon: June 26, 2021